Activities
 Our open lectures are a very popular activity (see top menu).
Another significant activity concerns the donations that the Friends make to the Museum collections.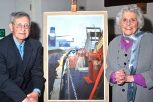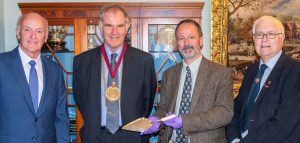 (right) Jan 2003 LtoR: Charles Debenham, Andrew Phillips (FOCM), Philip Wise (Museums)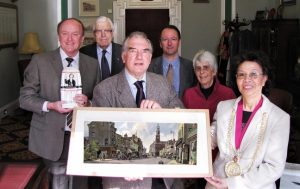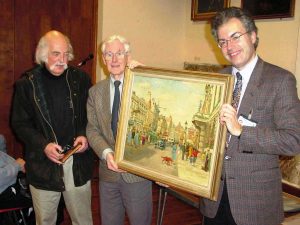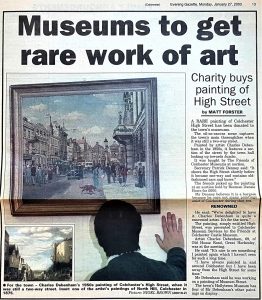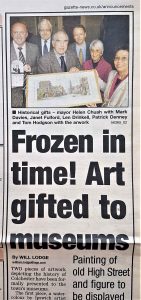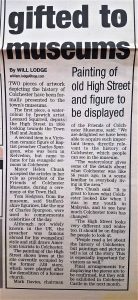 The back of the trowel features an inscription which reads: 'Joan Augusta Sophia Bailey / From Her God-Parents / Admiral Sir A.F. and Lady Fitz-George / June 22nd, 1904.' Rear Admiral Sir Adolphus Fitz-George was the second son of the Duke of Cambridge. The Duke died on 22 March 1904 and Adolphus must have inherited the trowel. There are several ways to dispose of an unwanted ceremonial trowel but giving it to a child as a christening present is quite inventive! What Joan or her god-parents thought, we do not know.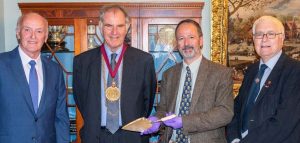 L to R: Patrick Denney, Friends of Colchester Museums; Colchester Mayor, Cllr Nick Cope; Tom Hodgson, Colchester Museums Manager; Colchester High Steward, Sir Bob Russell.