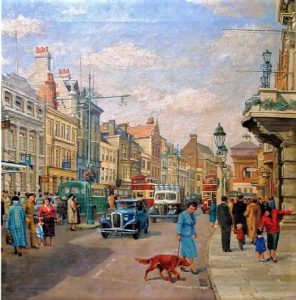 This rare view of the High Street was painted by local artist Charles Debenham in the 1950s. It was purchased by the Friends at auction for the princely sum of £600 in November 2002 and subsequently presented to the museum.

Another view of the High Street. this time in 1956, a watercolour by Suffolk artist Leonard.R.Squirrel 1893-1979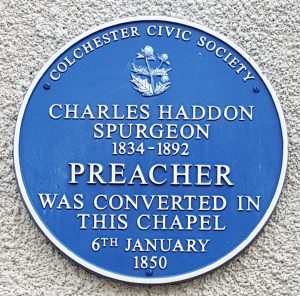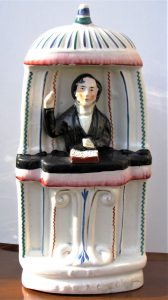 A figure of Charles Haddon Spurgeon, a C19th Baptist preacher who as a young man lived in Colchester, generously funded by the Friends. He is said to have been converted in a chapel in Artillery Street (which is still there with a blue plaque on the front of the building).