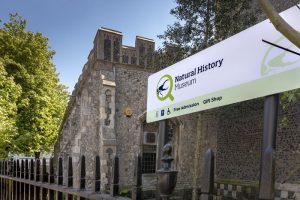 Please see attached message from our Chairman, Peter Jones.
Dear Member: There are plans to redevelop Colchester's popular Natural History Museum over the next few years.  You are invited to have your say in the planning process by completing an on line questionnaire.  Go on line and follow the instructions below.
 www.colchester.gov.uk/info/cbc-article/?catid=latest-news&id=KA-03851
The latest Autumn lecture was MEDIEVAL COLCHESTER: EVIDENCE FROM WILLS by Sue Howlett of Mersea Museum. If you missed it, or would like to see it again, click> Medieval Colchester Evidence from Wills
AUTUMN LECTURES started 6th Sept with Patrick Denney THE GENTEEL CLASSES OF COLCHESTER AND THEIR HOMES for full list click 'Lectures' on top menu. IF YOU MISSED PATRICK'S LECTURE OR WOULD LIKE TO SEE IT AGAIN please click> The Genteel Class of Georgian Colchester
AGM 2021 • We were hoping to have a 'live' 2021 AGM but it will have to be on Zoom. Click here for the Agenda>FOCM AGM Agenda 2021  and last year's Minutes>FOCM AGM Minutes 2019 The AGM at 7pm will be followed by a talk at 7.30pm about The Thames through time and its time flowing through Essex.
UPDATE: The VISITS PROGRAMME will be postponed until Covid restrictions are lifted and will not take place until 2022. If you wish to have any fees refunded please contact the Treasurer Peter Evans 01206 540990 peter.evans7978@btinternet.com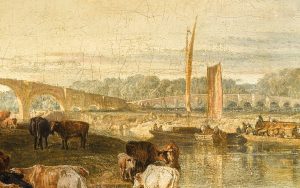 January 2021 news click to read> Jan2021Newsletter FOCM FORMS Jan2021
Newsletter includes full update on the present situation, details of ZOOM TALKS, plus link to a special video for Friends on the recently exhibited Turner painting
We have a proud history of informative illustrated talks – for a list of presentations over a decade see ARCHIVE and OTHER in the menu at the head of the page.
LOCKDOWN LEARNING: FOCM Members have an invitation to FREE access to Gresham College online lectures, to see click>Invitation
 Colchester Museum's collections are now searchable online! 
Lots of information / pictures of artefacts and photographs through which you can explore thousands of years of history. Click> cimuseums.org.uk/collections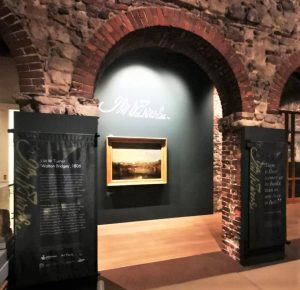 New Turner Exhibition at the Castle. Message from Pippa Pickles:
Our grateful thanks again to the Friends for the generous contribution enabling us to exhibit the Turner in the arcade space of the Castle. My photo does not do it justice, but it is a beautiful display. Ordinarily we would wish to celebrate with the Friends, of course this doesn't quite work this year. We're hoping that restrictions may relax a little before the painting moves on, so that we can do this, but until then we hope that all the Friends do feel welcome to visit using the timed booking slots that we have in place to ensure social distancing guidelines are followed. Anyone wishing to visit just needs to phone 01206 282939 to book a slot (up to 6 people if they are from one household or bubble), and then let the museum staff member know they are visiting to see Turner as a Friend. We are taking contact details for Track and Trace like all visitor attractions. If people are unable to visit during regular opening hours, but really do want to see the painting, please do let us know.
COVID-19 UPDATE – ACTIVITIES POSTPONED UNTIL APRIL 2021 – latest news click here> Coronavirus News August 2020 IN THE MEANTIME … you can read our annual report by clicking here> FOCM Annual Report 2020
SPRING 2020 – COVID-19: In line with government advice we have cancelled all Spring and Summer activities (meetings, talks and visits) and, subject to further advice, will continue our programme from September 8th with Patrick Denney's talk on Georgian Colchester. Further news and updates will be found on this website and on our Facebook page, click> https://www.facebook.com/ColchesterHistoryFriends
PLEASE CLICK FOR OUR OFFICIAL ANNOUNCEMENT> Covid-19 cancellations
<><><><><>
NEW DAY & EVENING TALKS PROGRAMME FOR 2020 NOW OUT

•

See LECTURES in top menu for details
… or click here for full list to download and print> FOCM TALKS 2020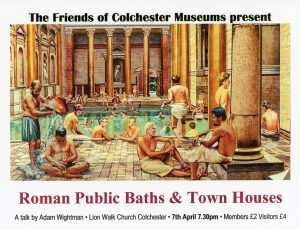 Next evening lecture 7th April 7.30pm
Next daytime lecture 16th April 2.30pm
<><><><><><><><><><><><><><><><><><><><><><><><><><><><><>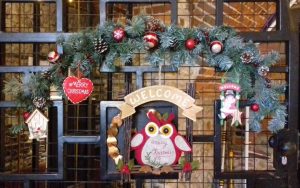 DON'T FORGET THE FREE OPEN DAY – TELL FAMILY AND FRIENDS!
Castle Museum Christmas Open Evening 3pm-8.30pm Weds 11th December  https://colchester.cimuseums.org.uk/events/christmas-open-evening-colchester-castle/

FRIENDS HELP CEREMONIAL TROWEL RETURN TO THE TOWN HALL AFTER 121 YEARS.
A ceremonial trowel presented to the Duke of Cambridge on 31 October 1898, at the start of building work on Colchester Town Hall, has been returned to the borough in a special ceremony hosted by the Mayor. The finely-engraved object was acquired at auction earlier this year, thanks to the generous support of the Friends of Colchester Museums and Colchester High Steward Sir Bob Russell. The trowel was commissioned by architect John Belcher, who had won the competition to design the Town Hall, and was made by London firm Mappin and Webb.
The front of the trowel, engraved with Belcher's winning architectural design shows a smaller, less embellished clock tower than the one we know today, which James Paxman subsequently paid over £3,000 to have built. The acquisition follows the restoration earlier this year of the Town Hall's foundation stone, which was unveiled by Cllr David King and Sir Bob Russell after it had become largely unreadable due to severe erosion. Colchester Town Hall was opened by the Earl of Rosebery on 15 May 1902. For over a century it has been one of the great landmarks of the town, decorated in statuary and stained glass that details the town's long history and memorialises those who created the building as much as those who are represented upon it.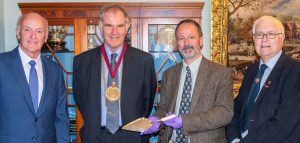 L to R: Patrick Denney, Friends of Colchester Museums; Colchester Mayor, Cllr Nick Cope; Tom Hodgson, Colchester Museums Manager; Colchester High Steward, Sir Bob Russell.
The Mayor of Colchester, Cllr Nick Cope, said: "On behalf of the residents of Colchester, I would like to thank the Friends of Colchester Museums and Sir Bob Russell for their care and generosity in securing the trowel's safe return to the borough and permanent display in the Town Hall. "It is almost providential that the trowel should have reappeared after all these years, so soon after the restoration of the Town Hall foundation stone to which it is so closely connected."
Sir Bob Russell said: "This is a wonderful addition to the collection of memorabilia on display in the Grand Jury Room. The engraved trowel is an important part of the story of the building of our wonderful Town Hall, and to have it returned to the building is very special." Patrick Denney, of the Friends of Colchester Museums, added: "The Friends of Colchester Museums are delighted to have assisted in the purchase of this trowel, which has enabled it to be returned to the town after more than 120 years. The trowel was created to mark the very beginning of what became one of the grandest buildings in Colchester, and to have it put on permanent display in that very same building, for all to admire, is an added bonus."
(Photos/report courtesy Colchester Borough Council.)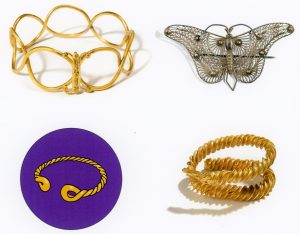 DON'T MISS THIS! Tues 30th July 6.30-8.30 SPECIAL FRIENDS' EVENING VIEWING of the ADORN EXHIBITION at the Castle Museum 
DON'T FORGET …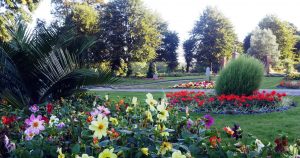 2nd July 2019 • CASTLE PARK GUIDED TOUR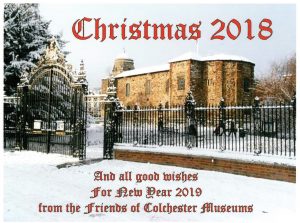 A full programme of talks and visits is in place for 2019. Here is just a taste:
VISITS range from a historical tour of Castle Park to a full-day trip to Chatham Dockyard. EVENING LECTURES start 9th April and include talks on Paxman's; Peter Froste's pictures; + other aspects of local history. DAYTIME LECTURES continue with a talk on Bourne Mill. Details: see LECTURES in top menu. See our latest newsletter – click ARCHIVE and NEWSLETTERS in top menu.
If you 'like' us and share with your friends and family it'll help spread the word and help us assist the museums even more! Thanks.
In the meantime why not call in and see us at the COLCHESTER FESTIVAL OF LIFELONG LEARNING – Firstsite Thursday July 5th 10am-6pm • Full details click> www.ColchesterLearningTown.org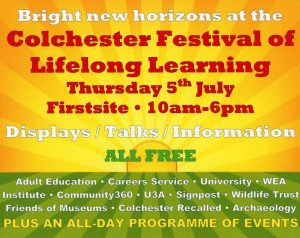 Includes history talks by Patrick Denney
   LEN DRINKELL (1927-2013) 
Len was an original member of the Friends, founded in 1949.

His memories in the form of a beautifully-illustrated Friends' 50th Anniversary Address (1999) are now available by clicking on  Archive / Other in the top menu.
  NEW! AFTERNOON LECTURES 2018 Thursdays 2pm Lion Walk Church, Colchester CO1 1LX
UPDATE: As these have been successful, the Committee is considering a further series next season. Watch this space!
19 April  –  THE WILD WEST GOES EAST – Colchester's links with Buffalo Bill,    Philip Lyons

10 May   –  50 YEARS OF MOTORING IN COLCHESTER – 1895 to 1945 ,   Paul Galifant

7 June    –   JUMBO – How Colchester got its water tower,   Peter Jones   •  £2 per lecture (members), £4 (non-members)   
  

ACQUISITIONS – Paintings "Portrait of Mrs Daniell" & "View at the Hythe"
A charming portrait of Ethel Daniell was painted 100 years ago by Frank Daniell. It was found in the attic of 8 East Hill, Colchester by Betty & Norman Warner (pictured with Mr Warner's Hythe painting) , who bought the house. It was damaged and they arranged repairs.  The Friends have acquired it to join the 22 other works by Frank Daniell in the Museum collection. Further details in 2016-17 Annual Report in ARCHIVE section, top menu.
 DANIELL PLAQUE – The Colchester Civic Society arranged for a blue plaque to be placed on the wall of 8 East Hill
The plaque reads "Frank Daniell, (1866-1932) artist and portrait painter lived here and 15a High Street". At the same time Norman Warner presented his own painting of a scene of the Hythe (above). The Museum has few views of industrial Colchester so it is very welcome.
 ACQUISITION – Mediaeval Seal Matrix
This was found in September 2015 during a metal detecting rally on farmland at Boxted, Essex.  Made of silver, set with a cornelian intaglio, or engraved gemstone, it dates to the period 1200 – 1400. Further details in January 2018 Newsletter in the ARCHIVE section, top menu.
[/vc_column_text][/vc_column][/vc_row]